articles, essays, documents and publications: welcome to the IHEN Library
People who enjoy learning independently, are readers. By reading, we learn about our history and our present day. We use that knowledge to help us move forward into the future. Reading isn't only fundamental, it's a necessity for survival of our civilization.
If you are recently new to homeschooling, or still exploring the idea for your family, take a moment and think about how many books you have read. Think about the reading habits of your children. If they're still in public school, what have they read on their own and for assignments in the past several years? How many quality books? If you're like the average family, it's not many.
One of the first and most consistent bit of advice you will ever receive from most experienced homeschooling parents is this: 'Read, read, read.' Every day you read, you learn. We try to encourage reading, even more than other academic activities. It really is that much more important. Reading from a variety of sources is where ideas are born.
Here are some resources we think you will enjoy:
Naming Names
Ben Bennett begins a new list—right before the New Year (and the new legislative system) ramps back up—that finally starts naming names. Let's know exactly whom we should blame for NOT representing our positions in the statehouse.
Articles By Hoosier Homeschoolers
Many of IHEN's IndianaHomeschoolers list subscribers are writers. Not the "pro" type; but better. They write from the heart about what they do best: raise their children.
Off the Deb End A series of columns written by resident IndianaHomeschoolers list co-manager and unschooler, Debbie Harbeson

About That Pesky NEA Resolution B-75 For decades now, the NEA has published a resolution that states in no uncertain terms, parents shouldn't be allowed to teach their own children. (All this in spite of the drumbeat we hear from public schools, asking parents to become more involved!) Ben Bennett takes this resolution apart and sheds light on what union teachers REALLY think of parents who don't send their children to public schools.

Who Should Know What, When? (Reporting enrollment issues for Indiana Homeschoolers.) In our new blog project, The Hoosier Homeschooler, Jane Casey lays out the simple facts of what you need to do to begin homeschooling in Indiana. It's not as hard as school employees might have you believe.

Ask FREd: An advice column for autodidacts
FREducation.org is a new web site that promotes independent learning. Ask FREd is an advice column that supports any and all ideas that help people learn outside the box of government schooling. FREducation.org and Ask FREd is published by the Alternative Educators' Network and written by Hoosier Homeschoolers from the IndianaHomeschoolers statewide networking e-list.


New Subscriber Suggestion
New subscribers to the IndianaHomeschoolers list, who have special needs children should check out this book. You can buy it through IHEN, or see if your library has a copy. From what we've heard... IHEN or IndianaHomeschoolers is actually mentioned. Cool! Yes?
Fun Book Picks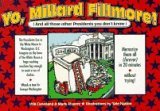 It's not a new book, but a book that will be fun AND EDUCATIONAL for you and your children. "Yo! Millard Fillmore!" helps you learn the presidents of the U.S. Yes... all of them. Read more on our Book Reviews/Lists page.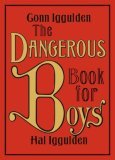 Sometimes you just have to say, "Get it."
So what are you waiting for? Click the picture! This is a wonderful book with all of the projects a boy needs to know before childhood is over. From tying knots, to building forts. From Pirate Flags to great moments in history. It's a curricula for life!
This book is becoming a favorite for the kids who don't think they like math. Remember Winnie from the TV show "The Wonder Years?" Yup, this is her. Math Geek!
This book explains math so that it doesn't... well, suck.
the top 10 books all college students must read
Thanks to the editors of HUMAN EVENTS, we have this great list of probably the most important books of all time, that are "must reads" for independent thinkers in college.
IHEN's Book Store (Powered by Amazon.com)
Amazon has been our long time affiliate. That means that every time you buy curricula, books of all kinds, even electronics and gifts... you are helping the IHEN Web Project stay on the Internet. Thus, you're Helping Hoosiers Homeschool! Our store will have all the great book suggestions made by the awesome subscribers to the IndianaHomeschoolers list. Want to know what IndianaHomeschoolers are reading? Check out our Book Store!
NEW> Here's that STUDENT TRANSFER LETTER SAMPLE you're looking for! You're going to transfer your child out of public school and someone told you to write a simple letter to that effect. Well... here's your sample. Yes. It's just that easy.
Documents, Chat Logs, Forms and Letters This is where you can find the IHEN chat logs, some misc. forms or letters to IHEN ... things that we just have NO idea where to file, are probably here.
The IHEN Journal IHEN's e-mail monthly newsletter for Indiana homeschoolers and parents interested in educational choices. Subscribe to the Journal by e-mail.
IHEN Topics These monographs are topical essays on education, homeschooling philosophy and other topics of interest to Hoosier Homeschoolers.
COMING SOON > IHEN White Papers We're going to be doing the research and answering some of the media's most pressing questions... with *GASP!* the facts. Go figure. Write to our Research Staff if you are interested in writing or researching for this much needed project!
Research (The Home Education Facts vs. Fiction)
COMING SOON> Research and Citations: Just the Facts Tired of trying to dig up that fact or citation you thought you saved, so you could pull an "IN YOUR FACE" with that certain person who thinks homeschooling is ruining YOUR children? Yeah... me too.
Can Homeschoolers Go To College? Heck yes! Check out the Learn in Freedom web site for a list of colleges that are begging for homeschoolers to enroll.