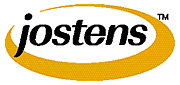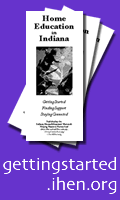 Just starting out, or thinking about homeschooling?
Check out IHEN's New Homeschoolers pages.
WELCOME TO IHEN'S EXCLUSIVE ARTICLES AND ESSAYS INDEX!
You may not believe it, but many of the subscribers to IHEN's IndianaHomeschoolers Discussion list, are fine writers.
Since our first issue of the IHEN Journal was published, we have been collecting some of the pearls of wit and wisdom from some of our most well-written Hoosier Homeschoolers.
We hope you enjoy reading our words, as much as we enjoyed writing them!
Let us know if there are essays or articles you would like to see archived here.
Thanks in advance, for
Helping
Hoosiers
Homeschool!
POVs (Points of View):
From time to time, we publish various points of view in the IHEN Journal. Here is the collection to date:
Naming Names
Ben Bennett begins a new list—right before the New Year (and the new legislative system) ramps back up—that finally starts naming names. Let's know exactly whom we should blame for NOT representing our positions in the statehouse.
Accountability for What Children Learn: An Essay from an Academic-Turned-Unschooling Mom
by JJ Ross, Ed.D.

Affiliated Independence
by JJ Ross, Ed.D.

Confessions of a Homeschool Exclusionist
by Shay Seaborne
A homeschool mom I know says, "The problem with support groups is they're made up of people who need support." True, but the same organizations can also be a central point for meeting new homeschooling friends, so it isn't uncommon for families to have mixed feelings about support groups.
Read the rest of this insightful essay on Shay's home page: http://www.geocities.com/shaysea/exclusionist.html
AUTHOR INDEX:
Many of IHEN's IndianaHomeschoolers list subscribers are writers. Not always the "pro" type; but quite often, better! They write from the heart about what they do best: raise their children. Here are some of our regular columnists and list writers: