WHAT IS IHEN DOING ABOUT HOMESCHOOLERS WITH SPECIAL NEEDS?
by ihen staff
IHEN staff are in the process of bringing the wisdom and advice of parents who homeschool special needs children to other Hoosier Homeschoolers.
At this time, all we can offer is advice by e-mail, much like we offer advice via our County Contacts system.
If you are looking for some answers to some questions you have about your special needs child, why not give our Special Needs Advisors a try?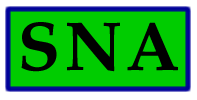 Send e-mail to an IHEN Special Needs Advisor
Send them your question(s) and you will have a reply with some advice, and maybe some internet resources, within a couple of days.
We hope this helps. Soon, we'll have an entire section of our web site dedicated to helping homeschoolers with special needs children.
Related Links
> IHEN Home Page
ihen.org has been Helping Hoosiers Homeschool since the turn of the century.™.