ARE WE THERE YET?
by benjamin bennett
I can't wait to hear all the stories! Reading the funny, bizarre, wondrous, even scary stories of families traveling around, is one of my great pleasures. National Lampoon's movie, Vacation is still one of my favorites!
Why? Been there. Done that. Got the T-shirt. (Well... all except the part about tying dead grandma to the roof of the car. But it COULD have happened!)
Right after the holidays, the IndianaHomeschoolers list all but burst with chat about field trips! Where do we go? How much? Will the kids like it? Where are the odd and quirky places to go in Indiana?
Ahh-Ha! That last one just reminded me! Check out the book in the next column. If you get it, and if you start making plans to end your cabin fever by, say, visiting every fiberglass statue over 50 feet tall in the state -- let us know! We LOVE a good travel story! Plus... there's two of those statues right in Muncie. Give me a call and I'll hold your camera and take your picture for you!
Submit an Indiana Field Trip Location!
---


Make your Indiana camping reservations online.


Reserve a room at a state park inn


FIELD TRIP SUGGESTIONS
FROM HOOSIER HOMESCHOOLERS:
Benjamin Harrison's Home
Our family is homeschooled, and while studying about the electoral process we took advantage of visiting the 26th President Benjamin Harrison's home in Indianapolis. It's three stories high an 10,000 sq. ft. Our co-op went and found it a great place to visit! It also has a section dedicated to the Women's right to vote movement in the carriage house. Magnificent home and wonderful information. Call ahead to get a scheduled tour! Happy field tripping!
-The Perozzi's
FOR THE WACKY TRAVELER:
Oddball Indiana:

A Guide to Some
Really Strange Places
MISC. INDIANA LOCATIONS, PARKS, ETC.:
Adams Mill Covered Bridge
AKA the Carroll County Bridge
765.463.7893
Angel Mounds State Historic Site
Directions
---
BIG SITE SIDEBAR: Find out about this, and other parks and historic sites, by checking out the Indiana Dept. of Natural resources main web site.
http://www.state.in.us/dnr/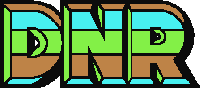 ---
Billie Creek Village
(The 32 Covered Bridges of Parke County)
765.569.3430
Directions
Black Pine Animal Park Sanctuary and Zoo
260.636.7383
Directions
Indiana Railway Museum
In French Lick, Indiana
800.748.7246
Map and Attractions
Lincoln Boyhood National Memorial
812.937.4541
---
BIG SITE SIDEBAR: Check out the National Park Service for more info on our national parks than you'll ever want to know!
http://www.nps.gov


---
Marengo Cave National Landmark
888.365.2705
Directions
MISC. INDIANA PLACES (listed by city):
Evansville - Museum Arts-History Science
Map
Indianapolis - Children's Museum

Map
Muncie - Children's Museum

Map
Muncie - Horizon Convention Center

Map
Muncie - Minnetrista Cultural Center
Oakhurst Guardens
Map