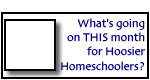 CHECK IT OUT!
ihen.org
Here are the latest resources for homeschoolers. Workshops, classes, field trips and more. If you are interested in promoting your service or event of interest for homeschoolers, write to Advertising@ihen.org

Check out Dinosaur World!
April 2008 is homeschooler's month, with special rates or programs for all homeschoolers!
Click the image below for more information.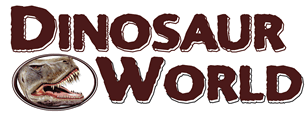 MORE RESOURCES OF INTEREST: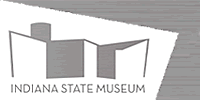 Marion County
Nano in Your Neighborhood: A Large Exhibit on a Small Scale This spring, Purdue will showcase nanotechnology at the Indiana State Museum. Nano in Your Neighborhood: A Large Exhibit on a Small Scale explores how nanotechnology affects the world around us. "Nano," is a prefix meaning "one billionth."  Take your students for a walk through this fictional neighborhood and discover all the amazing possibilities nanotechnology offers. Nano in Your Neighborhood: A Large Exhibit on a Small Scale was developed by Purdue University.
also....
Homeschool Workshops
Homeschool  co-ops meeting the minimum number of required student participants, may schedule an educational program of their selection on an alternative date.  Mondays and Tuesdays are recommended.  Call 317.232.1637 for more information.
Indiana and the Civil War Workshop, May 2
Participate in National History Day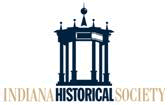 Competitions begin March, 2006.
Click Here for more information. [051219]


Delaware County
Minnetrista Cultural Center: Look for their homeschoolers workshops and programs throughout the year. [060101]
Ball State University has various rec. and swimming programs going on throughout the year. Go to the Rec. Department from the BSU Web Site. [050901]
JoAnn Etc.
8714 Castle Creek Pkwy E.
Castleton, IN: offers curriculum-based programs for home-school children. For further information, please contact Debbie Law, Education Coordinator at:
317-585-9150. [050901]
Science Central, in Allen County is offering all kinds of programs for Homeschoolers: For more information or for reservations contact Eileen Farrell at 260.424.2400 ext. 452 or E-mail at Eileen@sciencecentral.org [0511]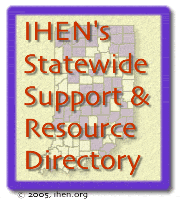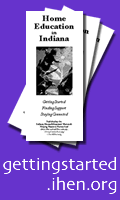 Just starting out, or thinking about homeschooling?
Check out IHEN's New Homeschoolers pages.
ihen.org
Helping Hoosiers Homeschool since the turn of the century.
INDIANA HOME EDUCATORS' NETWORK
> http://www.ihen.org
> ihen@ihen.org
IHEN.org SITE DESIGN BY:
Peach Grove Press/eMedia
> Web
> E-mail