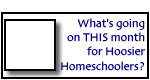 CAN'T TELL A SUBSCRIBER WITHOUT A NAME TAG!
ihen.org
It comes up about every convention season: "Why don't we meet up and finally introduce ourselves IRL (In Real Life) at the next convention?" Then comes the second question: "How will I know you're a subscriber to IndianaHomeschoolers?"
How indeed! Here's your chance to identify yourself with the largest and most helpful discussion list in Indiana, while you're helping the IHEN Web Project keep our web site hosts happy.
Fill out the simple form to the right, print it out and send it in with your check or m.o. made out to IHEN to:
IHEN Name Tags
c/o Bennett & Company
PO Box 47
Yorktown, IN 47396
We'll try to get a PayPal link up here soon, so you can order everything entirely online, but until then, we're trying to get things out as soon as possible.

ORDER YOUR NAME TAGS HERE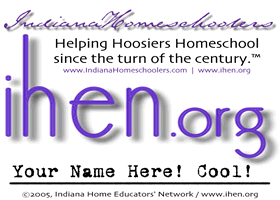 Design #01: See a full size sample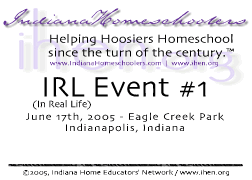 Design #02: See a full size sample
More designs are in the works.
Have an idea for a cool design? Write to WebServices@ihen.org with your thoughts or sketches.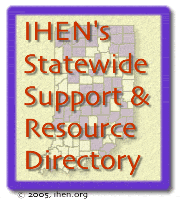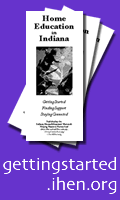 Just starting out, or thinking about homeschooling?
Check out IHEN's New Homeschoolers pages.
ihen.org
Helping Hoosiers Homeschool since the turn of the century.
INDIANA HOME EDUCATORS' NETWORK
> http://www.ihen.org
> ihen@ihen.org
IHEN.org SITE DESIGN BY:
Peach Grove Press/eMedia
> Web
> E-mail
Participate in an IHEN Instant Poll!