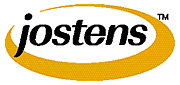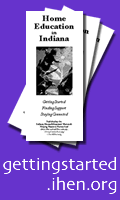 Just starting out, or thinking about homeschooling?
Check out IHEN's New Homeschoolers pages.
ON LINK LISTS
by benjamin bennett
We all know it, there are just too many links to follow and not enough time to read where you're going. So, really, what good are link lists on web sites?
I've tossed around the idea of NOT including a links page on this site. It's just too hard, too many hours of work for too little reward.
Then I came up with the "Top 5" idea. When we really think about it, what everyone really wants is for someone to do most of the work for them, and pick out only the best and most informative web sites on a given topic. Leave the surfing to those who have time. (And where do they get all that time, anyway?)
So... with this in mind, I promise I and your fellow IHEN staffers will NOT spend too much time compiling pages and pages of links, but rather, will strive to only include the most relevant web sites. You, the IHEN site reader, are quite welcome to make suggestions. We encourage it! Simply write to the Site Editor with your comments.
NEW > HOT LINKS!
Check out the hot links for the latest in resource advice from the subscribers of IHEN's IndianaHomeschoolers List!
LINKS ARCHIVED by SUBJECT
Curricula
Arts/Crafts
Language Arts
Math
Pre-Packaged
Reading
Science
Writing
Homeschooling Web Sites
General
Personal & Family Web Sites
State Specific Sites
Periodicals
Online
Offline
State Resources (Misc.)
Indiana City Web Sites
---
Rate and Review Our Links
when you see the


Red Dot Review Button.
In an effort to help cut to the chase when it comes to surfing for the best sites and resources for homeschoolers, we've started a Red Dot Review program, where YOU, the most important person on the planet, can let us know the value of the resources we recommend. Help us Help Homeschoolers, by dropping us a quick note, letting us know how many stars you give the site you just visited. Thanks!