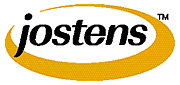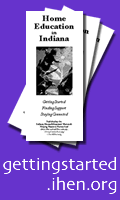 Just starting out, or thinking about homeschooling?
Check out IHEN's New Homeschoolers pages.
The IHEN JOURNAL
IHEN's e-mail monthly newsletter for Indiana homeschoolers and parents interested in educational choices. Read More about the IHEN Journal.
Subscribe to the Journal by e-mail.
CURRENT ISSUES:
Volume #3 :: 2003
All IHEN Journal issues are text only until online versions are produced. See Archives directory below for issues older than the current year.
IHEN Journal #3.10
POV: Accountability for What Children Learn by JJ Ross, Ed.D.
October 2003
IHEN Journal #3.09
POV: Affiliated Independence by JJ Ross, Ed.D.
September 2003
IHEN Journal #3.08
August 2003
IHEN Journal #3.07
July 2003
IHEN Journal #3.06
June 2003
IHEN Journal #3.05
May 2003
IHEN Journal #3.04
April 2003
IHEN Journal #3.03
March 2003
IHEN Journal #3.02
February 2003
IHEN Journal #3.01
January 2003
---
IHEN JOURNAL ARCHIVES
Premier Issue :: 2001
Volume #1 Archives :: 2001
Volume #2 Archives :: 2002
Volume #3 Archives :: 2003